Welcome to CFRAC 2023
Welcome to the web site of the Seventh International Conference on Computational Modeling of Fracture and Failure of Materials and Structures (CFRAC 2023). After the previous successful conferences in Nantes (2007), Barcelona (2011), Prague (2013), Paris (2015), Nantes (2017) and Braunschweig (2019), the next edition will be hosted by the Czech Technical University in Prague, Czech Republic, on 21-23 June 2023.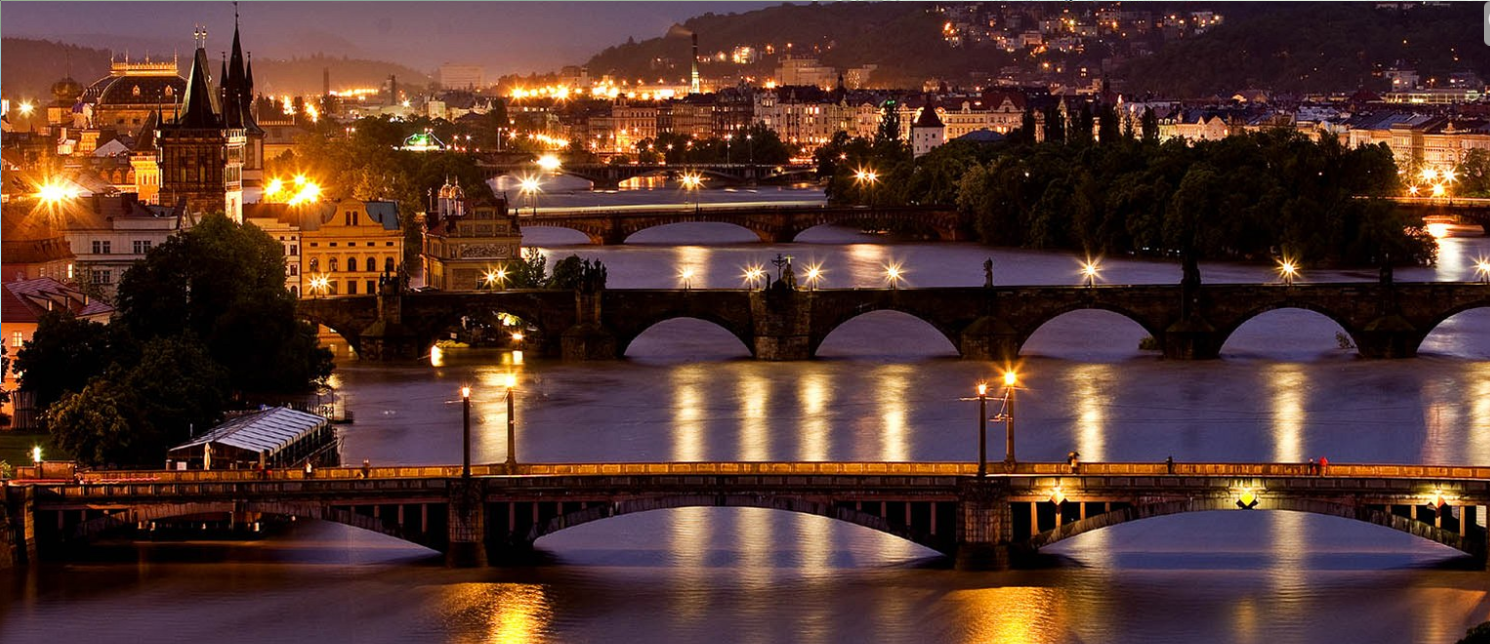 CFRAC 2023 is one of the Eccomas Thematic Conferences. It will take place on 21-23 June 2023 (Wednesday-Friday), with registration and welcome drink on 20 June (Tuesday) between 4pm and 7pm. The scientific program will consist of 5 plenary lectures, a special fracture benchmark and 46 sessions assembled into 13 minisymposia in which 214 lectures will be presented. Typically, 6 sessions will run in parallel.
On 3 February 2023, details of the fracture benchmark were disclosed. All CFRAC participants are invited to take part in this exercise, which focuses on simulations of crack propagation in plexiglass plates (two-dimensional setting). Experimental data for two tests are provided, and the participants are expected to calibrate their models and provide blind predictions of two other tests. The results will be discussed in one or more special sessions at CFRAC.
Starting from 23 February 2023, it is possible to register for the conference.
The overall conference program with an overview of sessions is now available. The conference will start on Wednesday, June 21, by the opening ceremony and opening lecture at 9:15, and the last block of parallel sessions will finish on Friday, June 23, no later than 15:40. The detailed program of 10 minisymposia has already been published (CSD, DDF, FFM, TF, DMMF, CDP, DF, QBC, RFM and NRFM). The other minisymposia will follow soon.